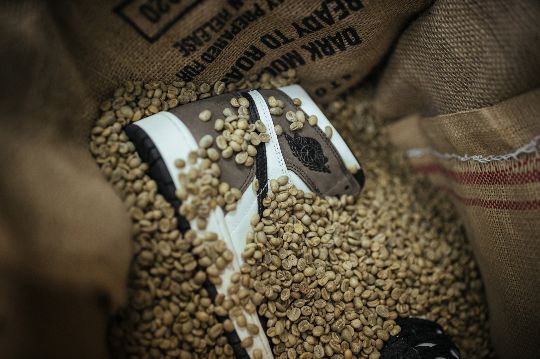 Good coffee is a human right
Guided by this lovely thought we would like to serve You with highest quality products. We all deserve the same.

And here it is... manufactured by the sportswear giant, developed by the greatest basketball player. Originally released in 1985, Air Jordan 1 is known for breaking league rules and Michael Jordan opponents' will. One of the most recognizable sneaker silhouette is back again armed with amazing coffee-dripped make-up.
As a perfect composition of class and freshness this blend requires similar class of handle. That's why we will improve our typical menu and upgrade every purchase with unique Coffee Aficionados gadgets. Thats right! Your Dark Mocha Air Jordans will be properly packed to enjoy full flavour and derive pleasure from its every taste.
We joined our forces with our friends from
JAVA COFFEE
to create unexpectional bespoke coffee blend made from highest quality coffee beans harvested in Guatemala.